Welcome to REAL-PhD
Welcome to the PhD Thesis repository of the Library and Information Centre of the Hungarian Academy of Sciences. This archive is an orphan repository of hungarian PhD theses.
The following Universities use REAL-PhD for archiving their theses:
Andrássy Universität Budapest / Andrássy Gyula Budapesti Német Nyelvű Egyetem
Lutheran Theological University / Evangélikus Hittudományi Egyetem
Kaposvár University / Kaposvári Egyetem
Károli Gáspár University of the Reformed Church in Hungary / Károli Gáspár Református Egyetem
Franz Liszt Academy of Music / Liszt Ferenc Zeneművészeti Egyetem
Jewish Theological Seminary – University of Jewish Studies / OR-ZSE
University of Pannonia / Pannon Egyetem
Pázmány Péter Catholic University / Pázmány Péter Katolikus Egyetem
University of Physical Education / Testnevelési Egyetem
There are other occurrent theses in this repository, for which the author / depositor is responsible.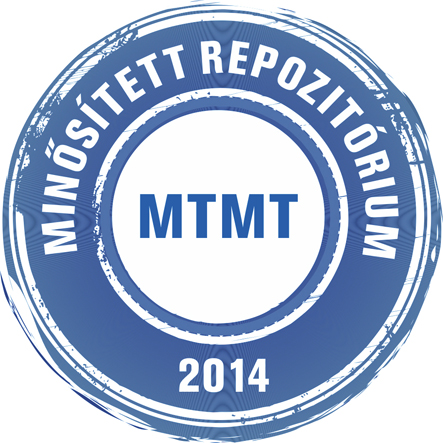 REAL-PhD supports OAI 2.0 with a base URL of
http://real-phd.mtak.hu/cgi/oai2